Pest Control Clan Event
Hosted by
RetroPurple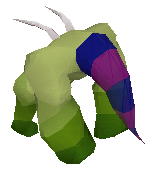 Heyo! Come down and play some Pest Control with us! The event is taking place a few days after the XP buff comes into play so it'll be worthwhile, so if you haven't got your void now's your chance to get some points.
If you have any questions about the minigame or event please feel free to give me or any other staff members a shout.
Hope to see you a lot of you there!
InformationDate:
Saturday, December 20th 2014
Time:
4:00 PM EST / 09:00 PM GMT
Requirements:
A minimum combat level of 40.
Starting point:
W310, Pest Control island.

If you haven't played Pest Control before check out this guide for more information
http://2007.runescape.wikia.com/wiki/Pest_Control