Hey all,
This is just a place ill be adding screenshots of levels, quests, clues, milestones and anything else I can think of. Ill just add a couple of my most recent.
I did 64-81 cooking in one day not too long ago, but I wont spam this thread with screens, Ill try to keep it daily/close to daily.
70 attack: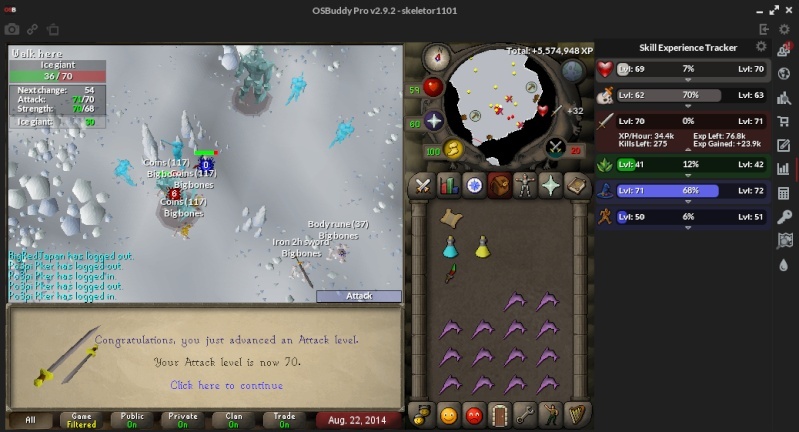 71 fish:
Also did some clues today, best reward was a green boater, value 30k..Hopefully some better clues to come tomorrow!
As far as goals:
Slayer helm (just a black mask for now)
void
torso
d boots
fury
b ring
dfs?
b gloves
quest cape
Some goals are shortterm, some are longterm, I will mark off as completed
Thanks for lookin!